Current offer for Hertz customers
(As of August 2023):
Hertz customers who rent an Electric Vehicle enjoy complimentary charging* with Evie Networks.
This applies for bookings b/w 2 August 2023 to 25 October 2023 and rentals between 3 August 2023 to 25 October 2023.
*Terms and conditions apply see booking page for full details on how to redeem offer
Who are Evie Networks?
Founded in 2017, Evie Networks delivers an unrivalled, ultrafast EV charging network, using 100% clean energy, to Australians wherever they work, shop and play. Evie Networks aims to build Australia's largest electric vehicle fast charging network and give electric vehicle owners across the country the freedom to travel anywhere.
What plugs are supported by Evie Networks charging stations?
Evie Networks charging stations support both CHAdeMO and CCS Type 2 DC connectors catering for many Electric Vehicles on the road. If you're driving a Polestar, use the CC2 connector.
What do I need to charge with my Hertz EV rental car with Evie?
Your EV rental car keys will have an Evie Fob attached to it. This is all you need to charge with Evie.
Below are the images of how the Evie Fob looks: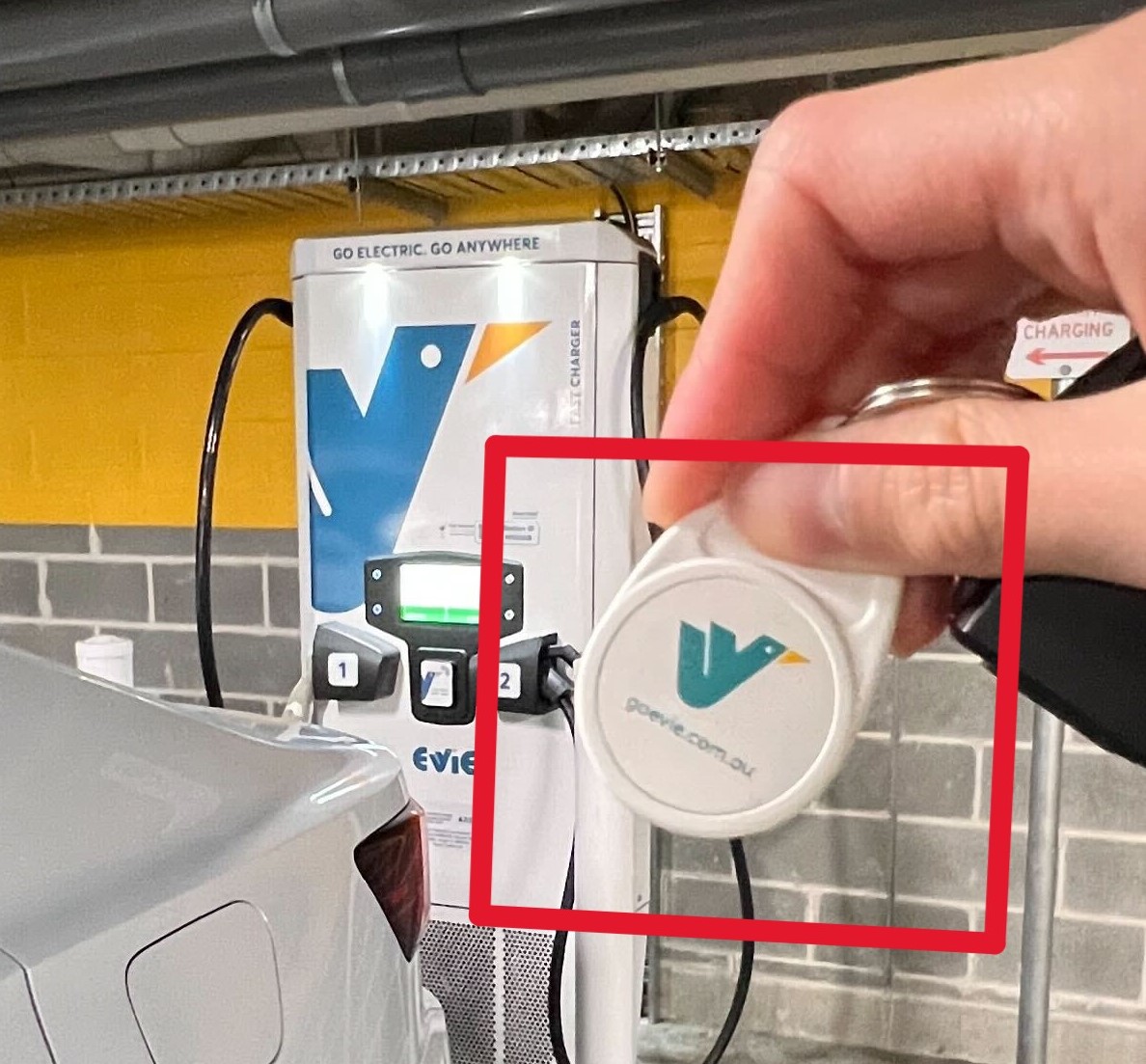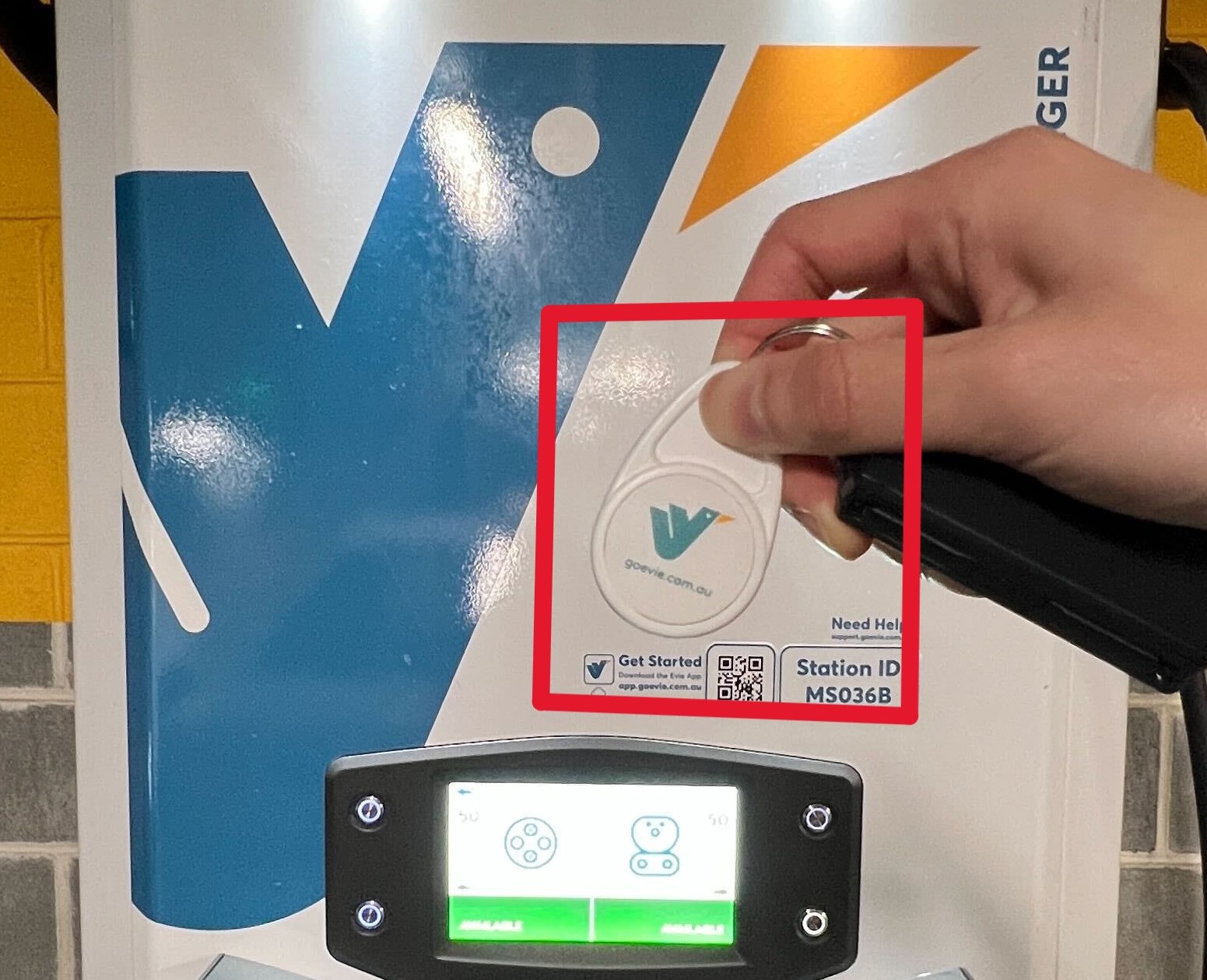 Where can I locate Evie chargers?
To locate Evie chargers, search via Google Maps or download Evie's mobile app from App Store or Google Play Store.
Locating Evie Chargers with Google Maps
In Google Maps:
Type in 'Evie Charging Station' in the search bar


The map will display the location of Evie chargers


On the left hand column, the charger type provided at each location is also displayed.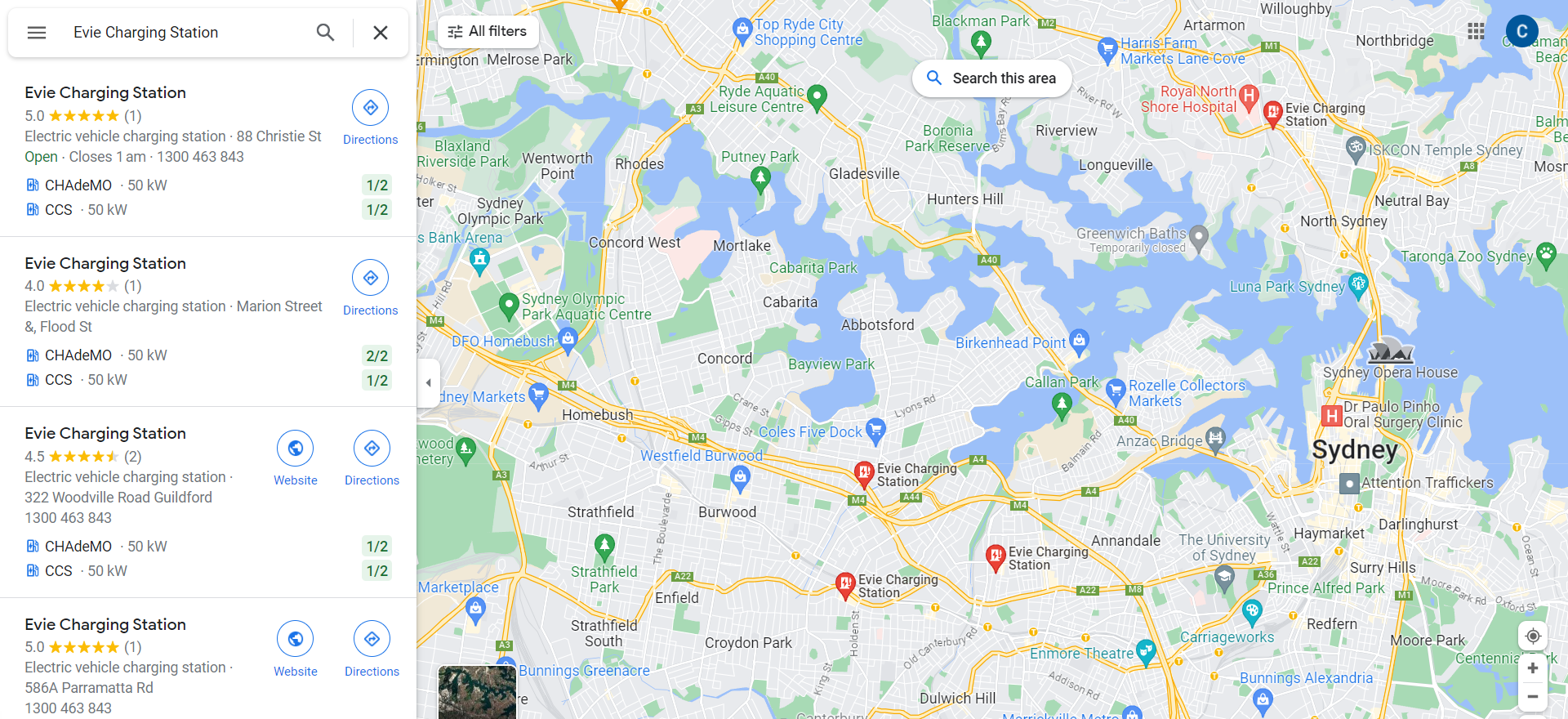 Locating Evie chargers with Evie's mobile app
Read our step-by-step guide on finding an Evie charging station using our mobile app here.
How do I start a charge with Evie?
Starting a charge is easy - refer to the instructions on our Hertz - How to Charge page
or watch the video tutorial here
Paying for your charging session
As part of our current offer with Hertz, Hertz customers who rent an Electric Vehicle enjoy complimentary charging with Evie so no payment is required. But you have to use the Evie Fob to start and end a charge.
I'm having issues on-site. Who should I contact?
If you're experiencing any issues on site with an Evie charger, please contact our support line on 1300 463 843 or email support@goevie.com.au

You can also refer to Evie's support page here.
I'm having issues with my vehicle. Who should I contact?
If you're experiencing any issues on site with your vehicle, please contact Hertz's customer support line on 133 039