A new Evie App was launched in July 2023. You can find support materials for the old app in Legacy App Resources
The Evie App has multiple options to support you with your EV charging experience:
Sign in
Select the Help in the bottom navigation bar, then select "Contact us"
From there, you can call our 24/7 support line or send us a message.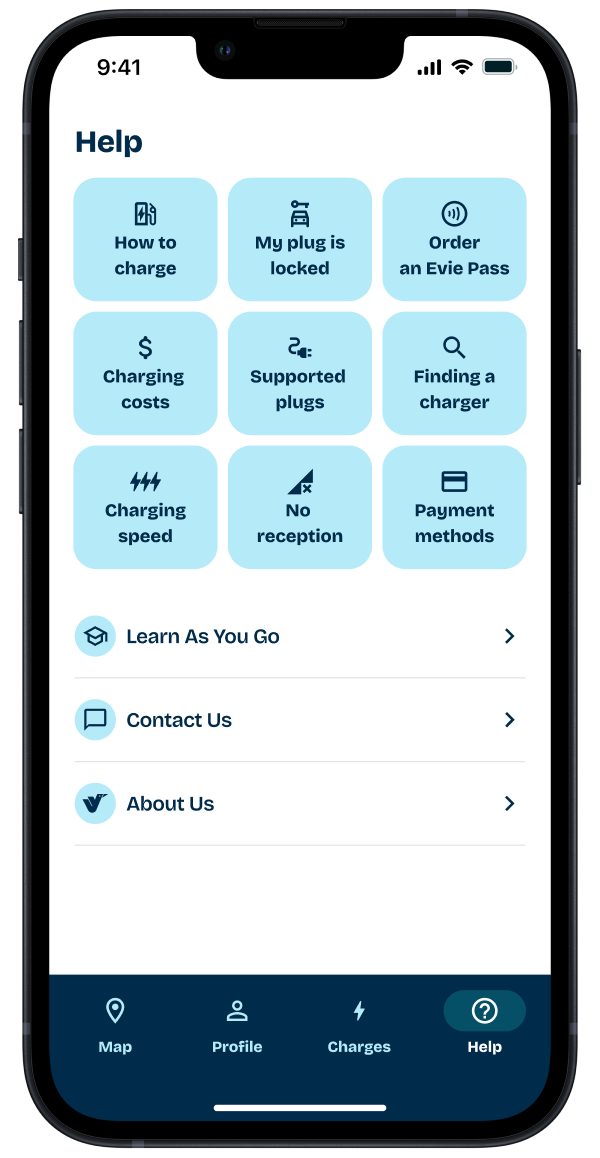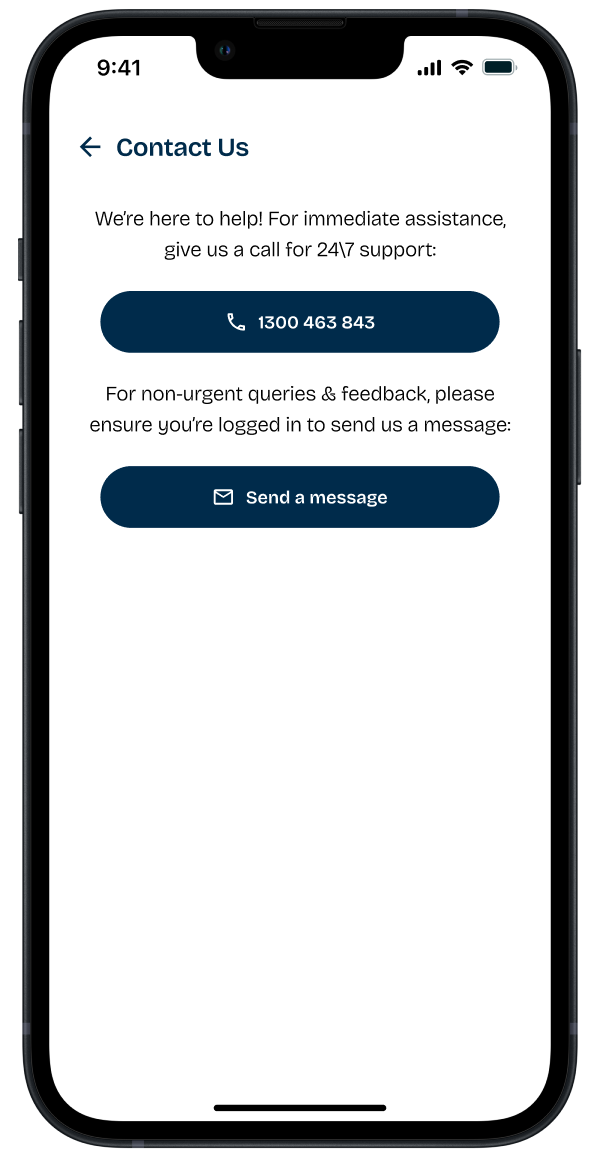 From our "Help" tab you can see common topics and in-app learning to make your experience as simple as possible.
Having issues with charging and cannot find what you are looking for? Contact our 24/7 call centre team who will be able to help you out:
1300 463 843