A new Evie App was launched in July 2023. You can find support materials for the old app in Legacy App Resources
The best place to find Evie charging stations is the Evie App. You can download the Evie App here:


Using the Evie App you can see live station availability at a glance and connect to your preferred maps app to plan your route to the station.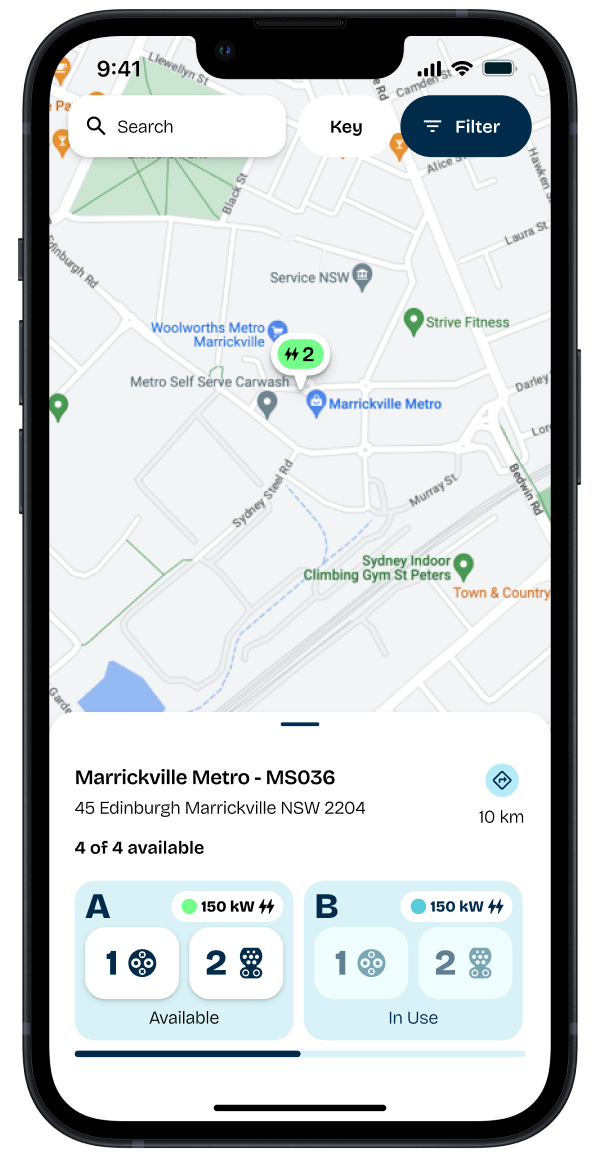 If you enable location services in the Evie App, it will make it even easier to find charging stations near you. Select the "directions" icon next to the station name to open your maps app and navigate to the station.
What is the best Evie charging station for my car?
Plug type
If you've recently purchased your new EV or have one on the way, it's important to know the Plug type that is compatible with your car. Majority of EVs in Australia use the CCS2 charging standard, though there are some cars that use CHAdeMO, like the Nissan Leaf.
In the Evie App, you can filter for your plug type, so you only see the number of plugs relevant to you at each station.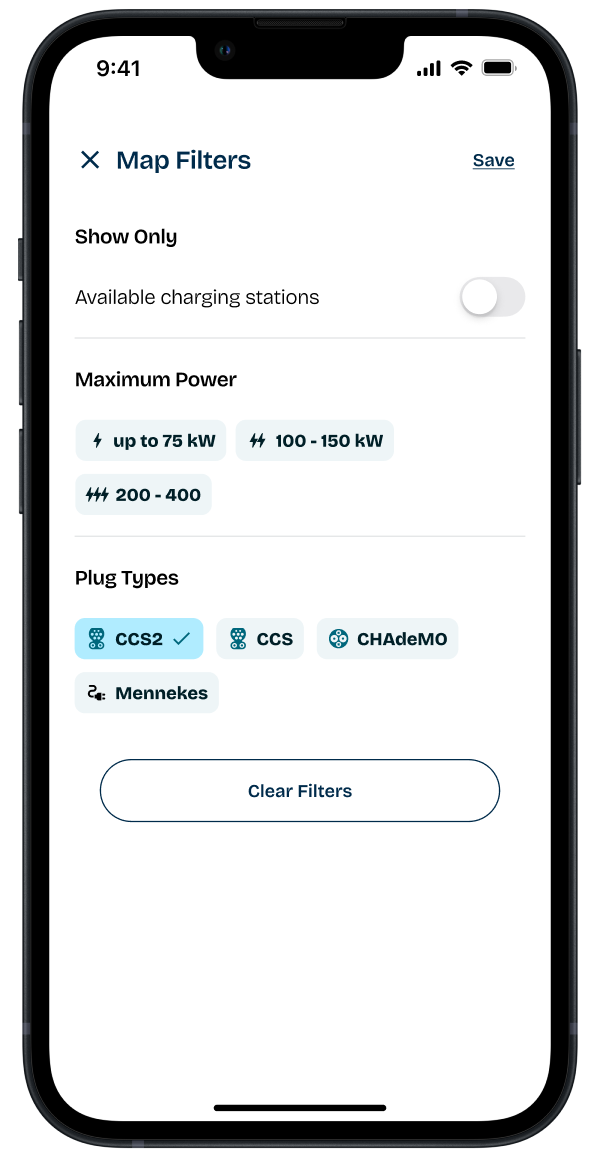 Power
Your car has a limit to the power that its battery will accept. It is handy to know the maximum for your car, however, you can use any of Evie's stations because cars and chargers communicate to ensure you get the right power.
What this means is that if your vehicle has a 50kWh battery, you will never charge faster than 50kW, even on a charger able to deliver 350kW. If you have the choice between multiple chargers you might as well choose the one that's best suited for your vehicle.
In the Evie App, you can filter for your maximum power, so you only see stations relevant to you charging needs.
Read more about charging speed
Finding Evie Stations on your Maps app
Our stations are also easy to find on: